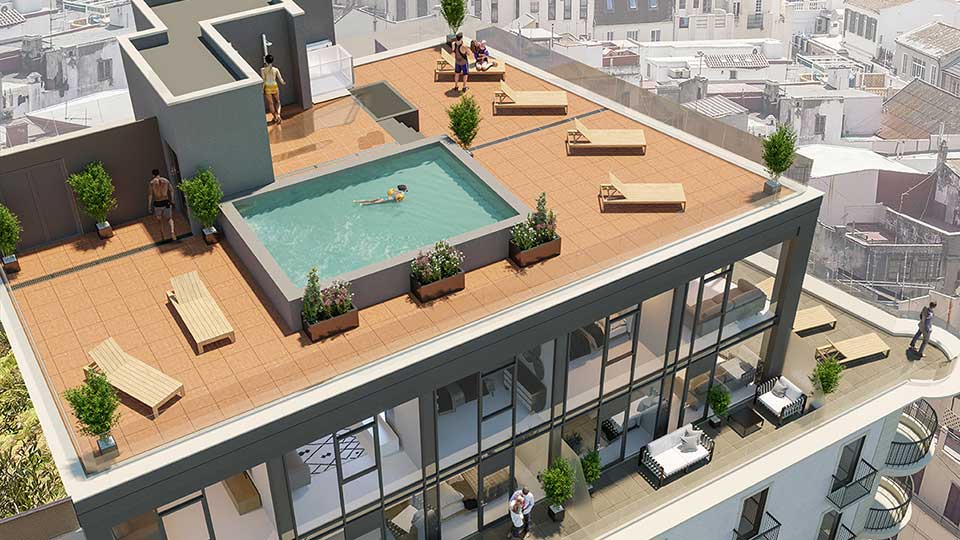 Status: Completed Completion: 2021 Residential development in the heart of the Old Town, a short distance from Main Street. The scheme includes 42 executive studios, 6 one-bedroom and 5 two-bedroom apartments; as well as ground level retail units and a communal roof-top swimming...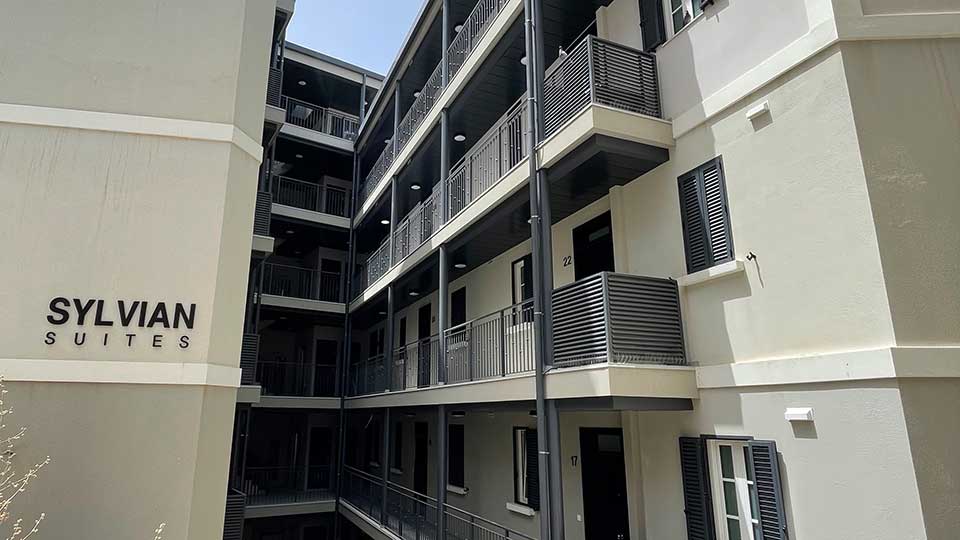 Status: Completed Completion: 2022 Recently completed project in the Old Town, consisting of the refurbishment and extension to the three southern-most blocks once forming part of the Police Barracks site. The project saw the sensitive restoration of these dilapidated buildings into 38 dwellings,...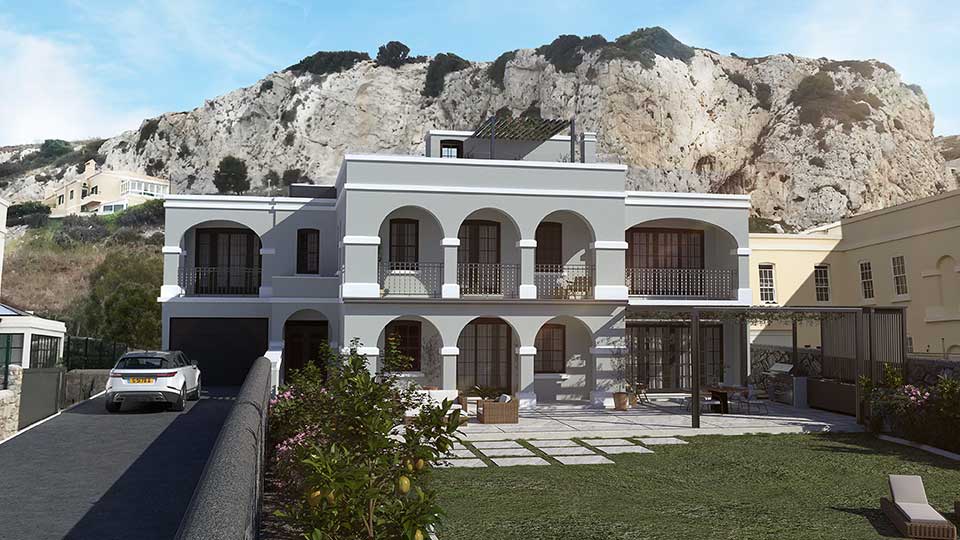 Status: Completed Completion: 2022 High-quality single-family dwelling of 560m2. This scheme was sensitively restored and expanded to suit a growing family. Situated in Europa point the design includes an external pool and garden areas, private garage, gym, and a viewing terrace.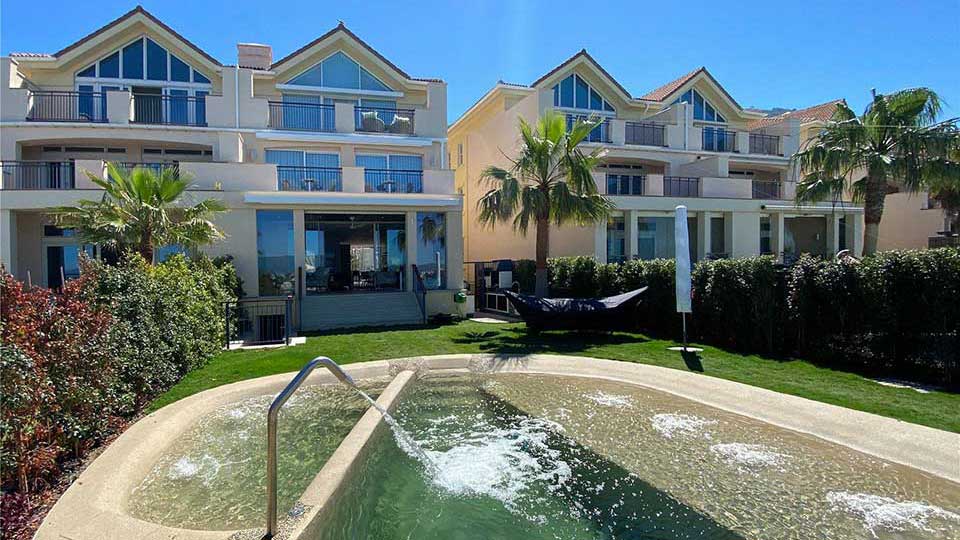 Status: Completed Completion: 2021 Recently completed extensive remodelling of luxury semi-detached town house, located in the exclusive 'The Island' development, Gibraltar. Project entailed complete reconfiguration of the house interior and new external pool and garden area.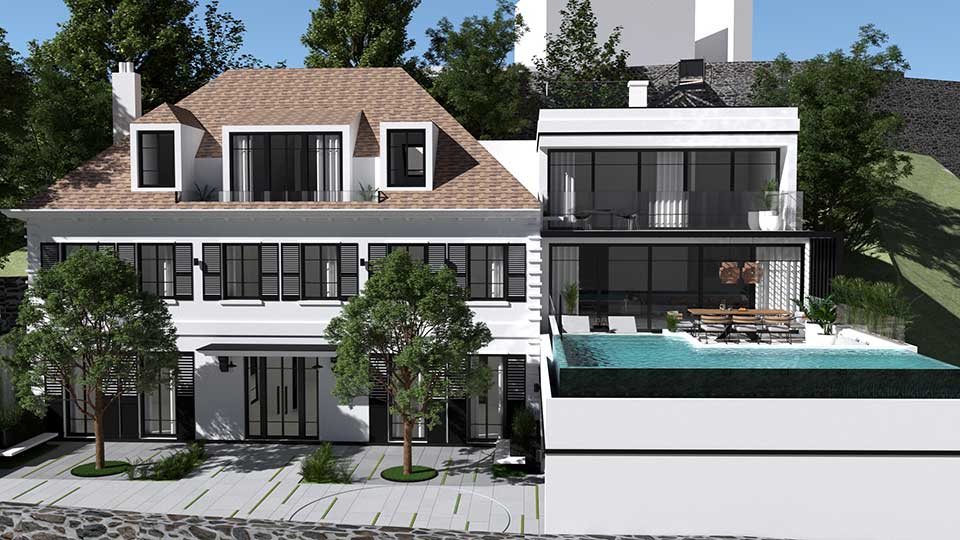 Status: Planning Approved Completion: On-Going Design for the refurbishment and extension of a former nursing home building into a detached luxury villa, boasting a swimming pool, gym, spa area, games room and 5 en-suite bedrooms. The project has been granted full planning approval,...